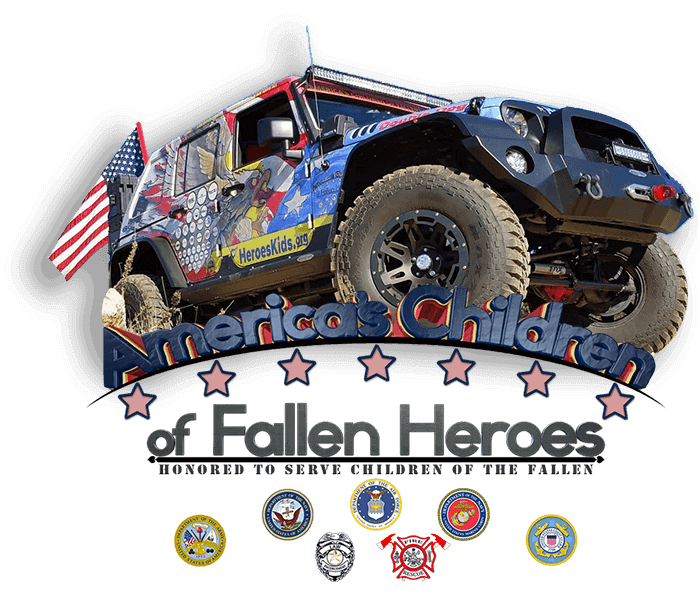 Jeep'n For The Kids Events Are...
free off-roading adventures for local communities, their military, fire departments, law enforcement, and the families we serve to enjoy the great outdoors and play in the dirt.
We have seen firsthand how getting young men and women into nature... into an adventure... has opened their minds and hearts to the bright possibilities of their future.
We're excited to share that with you, as we promote a healthy lifestyle of adventure, and work together to encourage our heroes kids to work towards their dreams.
You can help us by...
writing an EOA, donating, becoming a Hero Member, or becoming a sponsor.
Our Big Why
1. Since we've been serving fallen military families since 2000, most know about our services. However, we just recently expanded our umbrella of service to cover firefighters and law enforcement, and most departments are unaware of the help we can provide. We need to get the word out, and these events provide a wonderful opportunity for us to engage with a local community and expand at a manageable rate.
2. Every $1,000 we're able to raise supports one hero's kid through the Dream Development Project for a full year.
3. At every event we will be collecting messages of encouragement for our kids, and that goes a long way to convince them they are not alone, and that others care about their future.
Jeep'n For The Kids Events Planned for 2018
Saturday, May 12th - Big Bear, CA
---
Saturday, June 16th - San Antonio, TX
---
Saturday, June 23rd - New Orleans, LA
---
Saturday, July 7th - San Diego, CA
---
Labor Day Weekend Adventure - September 1-3 in Utah
---
Columbus Day Weekend Adventure - October 6-8 in CA's Sierra Nevadas
---
Veteran's Day Event - Monday, November 12th in Big Bear, CA
---
End of Year Awards Celebration - December 7th
Interested in Making a Difference?
[gravityform id="8″ title="false" description="false" ajax="true" tabindex="10″]
The Jeep'n For The Kids Team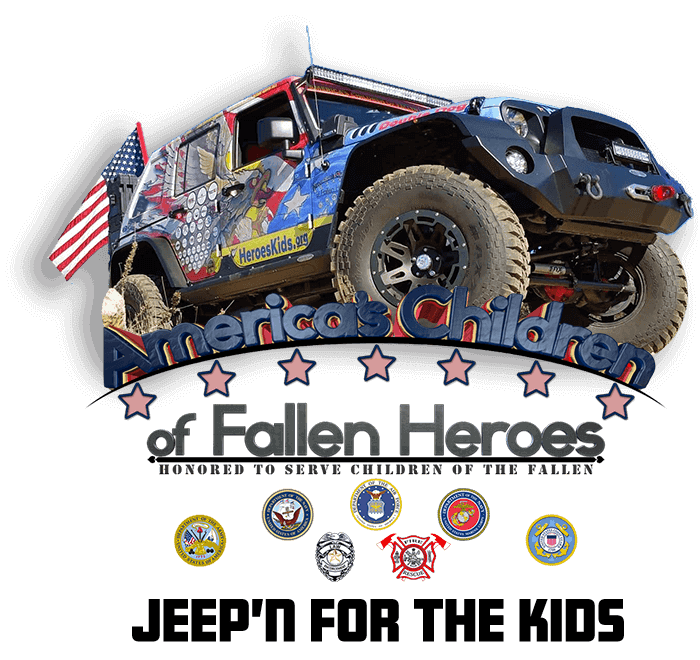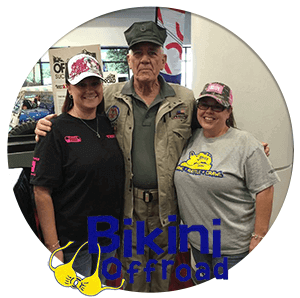 Jeep'n For The Kids
Advisory Team
(210) 401-5337
Bikini Offroad
7227 Eckhert Rd
San Antonio, Texas 78238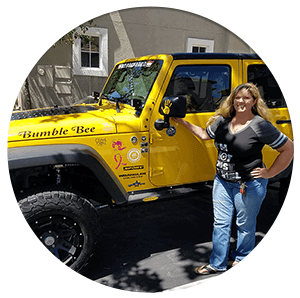 Jacki Maybin
Jeep'n For The Kids
Advisory Team
(949) 254-3171