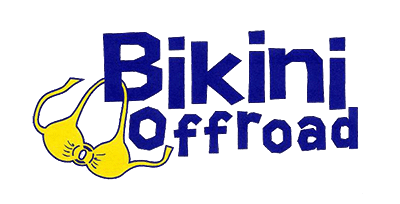 Bikini Offroad
 is a woman-owned and family operated off road fabrication and jeep/truck accessory store that started in 2012.  We believe in treating our customers as family by providing the best service and price available.  We have all of your off road vehicle needs met with a diverse selection of affordable parts for the DIY community and the most trusted and skilled technicians in the area for any repair or upgrade that you need.  We want to help build YOUR rig YOUR way!  In addition to having the best off road "family/customers" in San Antonio, we hold 2 annual offroading weekends that help support The Parkinson's Disease Foundation and The National Breast Cancer Foundation.  We are also a proud sponsor of Wheelers for the Wounded.  This is an awesome organization that gives back to our wounded soldiers and their families by taking them on an off-road adventure for the day!  We also offer a 10% Military discount on all labor!
We carry replacement parts, upgrades and accessories for your Wrangler JK, TJ/LJ, YJ, Cherokee XJ, ZJ, WJ, WK, KL, CJ5, CJ7 or CJ8 Scrambler, Wagoneer, Grand Wagoneer, Patriot, Liberty, Compass, Commander, Comanche, J10 or J20!  Not to mention all of our truck and SUV parts that we carry.
At Bikini Offroad we believe integrity is an absolute factor in our day-to-day business.  We try our hardest to make sure that the services and products we sell you are the best value we can find.  Visit our shop today or call and schedule an appointment!
What Team Bikini Offroad Has Accomplished In 2018
3 EOAs Collected
Expressions of Appreciation (EOAs) are short messages of encouragement from Americans (like you!) to the heroes kids. Let them know they haven't been forgotten, someone cares, and that there's hope for their future.
0 Hero Members Recruited
A Hero Member is anyone who contributes $1 or more per month. Hero Members are very special, because their consistent support enables us to provide the long-term support that our kids deserve and need.
$500 Funds Raised
Every dollar counts and empowers us to serve more families. Thank you for your care and support of our work.
Interested in Making a Difference?
[gravityform id="8″ title="false" description="false" ajax="true" tabindex="10″]
Hero Team Leaders & Updates